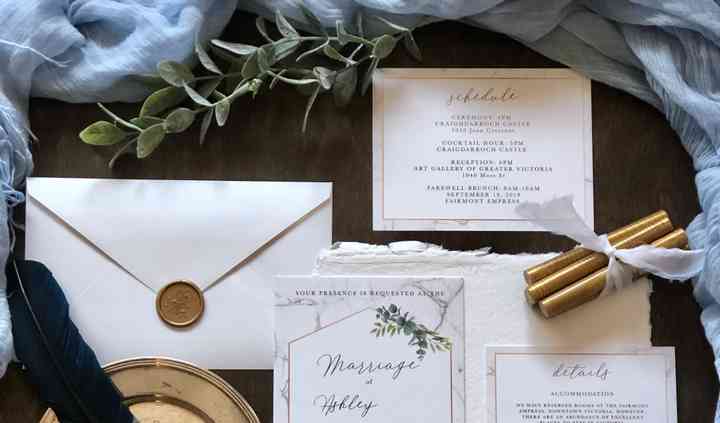 Petite Paperie Design Co.
· Wedding Invitations, Crofton, British Columbia
Located in Crofton, British Columbia, Petite Paperie Design Co. is a business that specializes in creating custom...Read more wedding and event stationery and hand made signage for area brides and grooms. Owner and graphic designer Addison Quinn has more than 10 years of experience in wedding styling, graphic...... (wedding invitations Crofton)
Wedding Invitations Crofton
Wedding invitations in Crofton: check prices, request quotes and get the best deals on detailed, personalized wedding invitations to send out to your guests. Choose from custom colours and signature...Read more fonts to make the perfect wedding invitations, save the date and thank you cards.